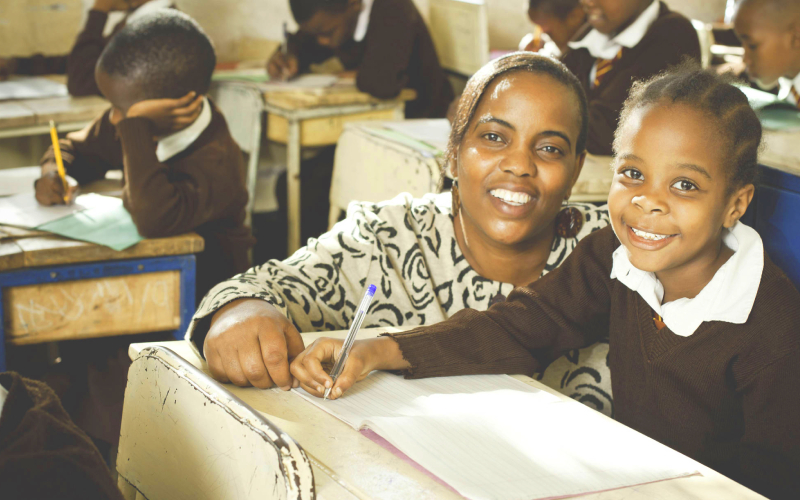 Education
Education systems are critical to promote learning, life skills, and social cohesion. However, when systems fail to deliver education, such as during health epidemics or armed conflicts, as in Northern Ethiopia, learning halts and that aggravates fragility, exclusion, and eventually hamper peace and development in communities.
Problem
Schools are a lifeline for children, especially in conflict, and should be safe spaces that offer a sense of normalcy, routine, and protection from harm. Yet since the war began, hundreds of schools across the region are reported destroyed. Millions of children have been forced from their homes. But children's education shouldn't be postponed while other priorities are addressed. Children who have been displaced from their home need every opportunity to continue their education through using other pathways, such as through distance or interactive learning using mobile technology devices.
Solution
MG eSolutions has developed a mobile-based learning and examination tool for schools and students, that can help identify the level of learning in a student, allowing knowledge testing. The system provides an innovative feedback to each answer. On questions answered incorrectly, the system provides constructive response with text and video, directing the student to the areas (in a book ?) where s/he should concentrate. This is believed to reinforce lesson learning outside the traditional classroom.
Benefit
Helps build individual student personal resilience, confidence, and avoid extensive learning loss, even other deprivation in terms of the student's health, potential dropping out of school, missing out from schooling and skills development. By maintaining the student's continued learning, help build productive member of community, contributing to a life in peace and harmony.